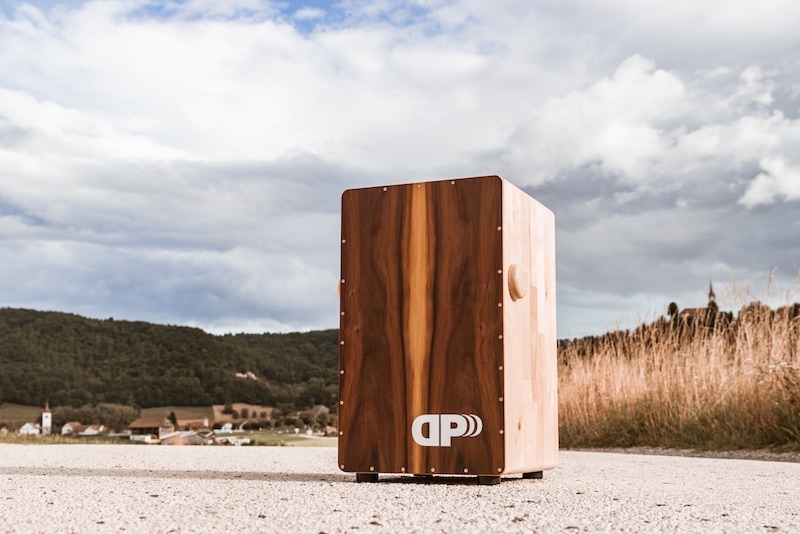 Brand Notice: DP Cajon's are high quality handmade cajons from Slovenia. Each is made with care and devotion. Palisander (the one in the picture) is our top model. There are five in all.
Lower series Adagio consists of three cajons. Black Limba, Tineo and Zebrano.
Higher series Presto consists of Palisander and Macassar
Everyone of them includes a special, fast and easy mechanism for snare effect and a click sound in the top corners of cajons. The main difference is in wood quality.
For more information go to our website: dp-cajon.com/en/home-page/
---
Aviso de la Marca: los cajones DP son cajones hechos a mano de alta calidad de Eslovenia. Cada uno está hecho con cuidado y devoción. Palisander (el que está en la imagen) es nuestro mejor modelo. Hay cinco en total.
La serie inferior Adagio consta de tres cajones. Black Limba, Tineo y Zebrano.
Las series más altas Presto consisten en Palisander y Makasar
Todos ellos incluyen un mecanismo especial, rápido y fácil para el efecto snare y un clic en las esquinas superiores de los cajones. La principal diferencia está en la calidad de la madera.
Para obtener más información, visite nuestro sitio web: dp-cajon.com/es/home-page/