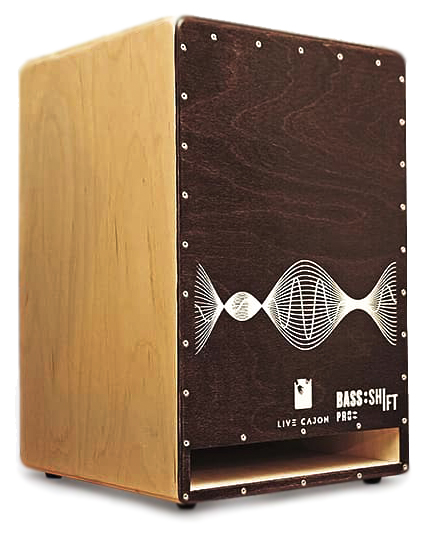 Brand Notice: Our cajons have a hole on the front side, which was patented in Russia. We make custom systems of string setup, which are patented too.
The main benefit of our cajons is strong, sustained bass.
---
Nuestros cajones tienen un agujero en la parte delantera, que fue patentado en Rusia. Hacemos sistemas personalizados de configuración de cuerdas, que también están patentados.
El principal beneficio de nuestros cajones es un bajo fuerte y sostenido.